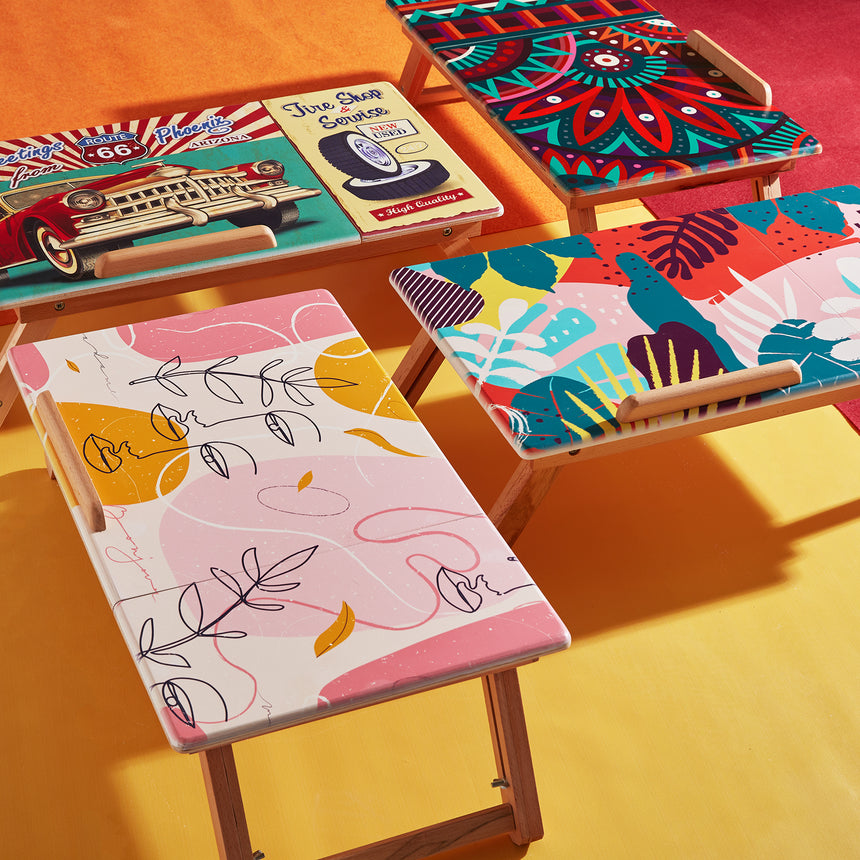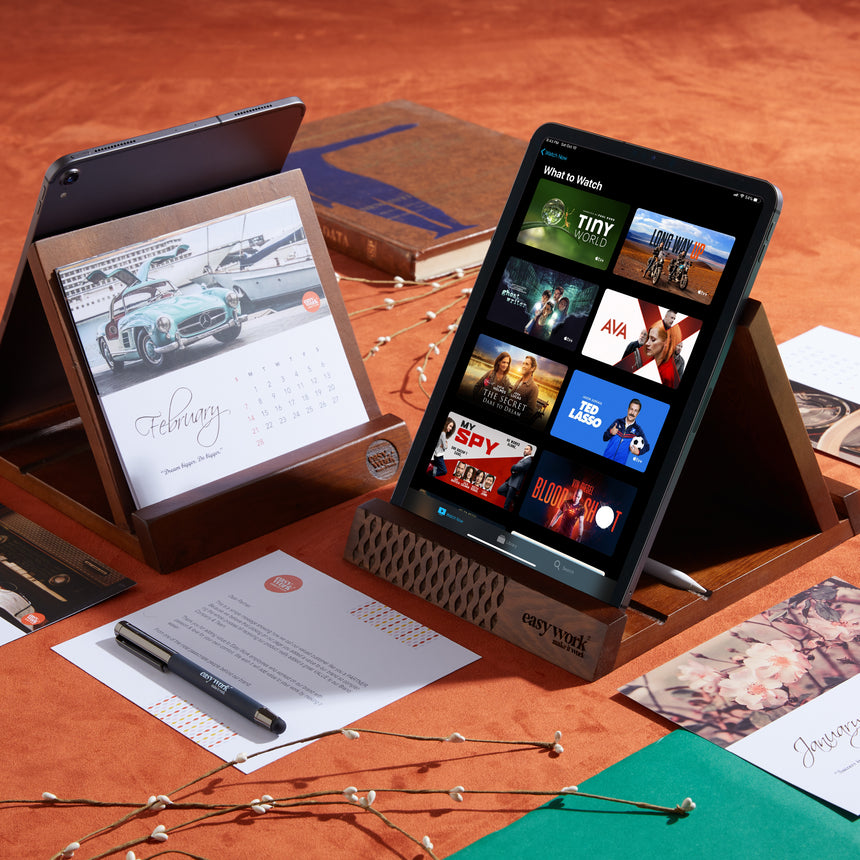 EasyWork
Great choice for fast-paced life with all its diversification in our needs. Working from home, couch or even beach is now  more convenient with easywork foldable desk and tablet stand.
Don't forget to put it on your must-have list before packing
You will definitely need it during your camp, or while  you are  enjoying the sun, or even on your own desk it's a  piece of art :) that makes a statement in your place .
Also it's more  comfortable with its multi angles to perfectly fit your eyes.  Perfect for reading books, breakfast (eating), painting ,etc. 
The Foldable Multi-purpose DESK aims to make your life easy in style!
I just opened the package now, you are really the most trust worthy company and staff ♥
Thanks for the valuable and expensive gift 🎁  excellent quality, rich finishing and amazing multiple  use, very classy product, I didn't open the first one  although you told me it's a gift, but I have missed the  most comfortable experience the past days, I cannot  found words that describe my glade to deal with such  respectful company, and for sure I will ask my kid to  choose one of you boys designs, and as I told you I  have recommend you at my work place, because we  will not find such an amazing product that meets our  expectations 🤩🤩
This multipurpose desk is a piece of ART actually 😍 Its quality is amazing ♥♥ the details, the print, the  size, the fold and the little drawer is so cute 😍😍😅 And what surprised me more was the customer care and how they care about knowing the smallest  details of shipping and if the courier was wearing mask.. I use it with the laptop, when I color, if I want to write something, and the adjustable fold do all the tricks 😉
The whole experience really went beyond my expectations ♥♥ and the desk is really really AMAZING 😍😍
I am really impressed with the table and its finishing  and quality. It's a high end Egyptian product! I am recommending it to all of my colleagues at work  now as we are working from home.
Actually, i can't find any word to describe how i love  your products😍 the color is amazing and material is  excellent 🌟✨Thanks A lot👏
ABOUT US
Easy Work is an Egyptian brand specialized in woodwork that aims to make it easy to work from home through innovative products that are 100% made in Egypt.
ECO-Friendly
Being an eco friendly brand is one of our biggest values so its not only saving time or increase productivity it also adding a value to our lives and planet earth in return.